Test your current internet speed
Before you get started, test your current internet speed. Use your speed test result as a baseline and compare the results as you go through your journey on reaching a faster internet connection.
Internet Speed Tester
Today we will talk about the internet in Suriname, we will share some information about internet providers in Suriname, the prices for the internet, and give you some history about how the internet has developed over the years in Suriname.
Suriname is a small country at the tip of South America, right above Brazil. It is well known for its rainforest.
Over 90% of Suriname is covered by a tropical rainforest making Suriname the lungs of the earth. But is this country also famous for good internet and remarkable internet speeds?
I hope we can enlighten you to the fullest about this topic.
Suriname internet speed, 2023 update
Fixed Broadband Internet speed in Suriname is considered very low in this region while Mobile Internet is doing a lot better.
Because the difference is so far apart we will talk about these 2 separately.
Broadband Internet in Suriname 
Suriname is ranked at position 139 in the world when it comes to broadband internet.
The average download speed that is achieved using a broadband internet connection is 11 MBPS while the average upload speed is 3 MBPS.
The average ping in Suriname is 19ms. This is much better than what it used to be but it still doesn't feel like it is good enough.
Mobile Internet in Suriname
Mobile Internet reaches higher download and upload speeds compared to Broadband internet.
It is ranked at position 54 in the world.
Reaching an average of 33 MBPS download, 16 MBPS upload speeds, and an average latency of 19ms we can see that it is much better compared to broadband internet.
Even though these figures look great, they are not consistent throughout the whole country and that makes it a challenge for people to notice these speeds.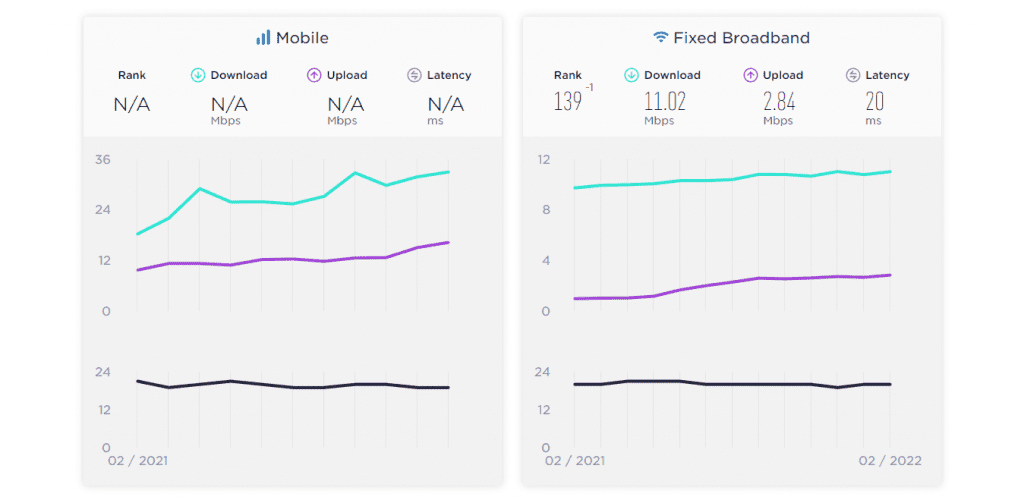 Internet Service Providers in Suriname
In Suriname, there are different providers but today we will talk about the three biggest Internet Service Providers.
Telesur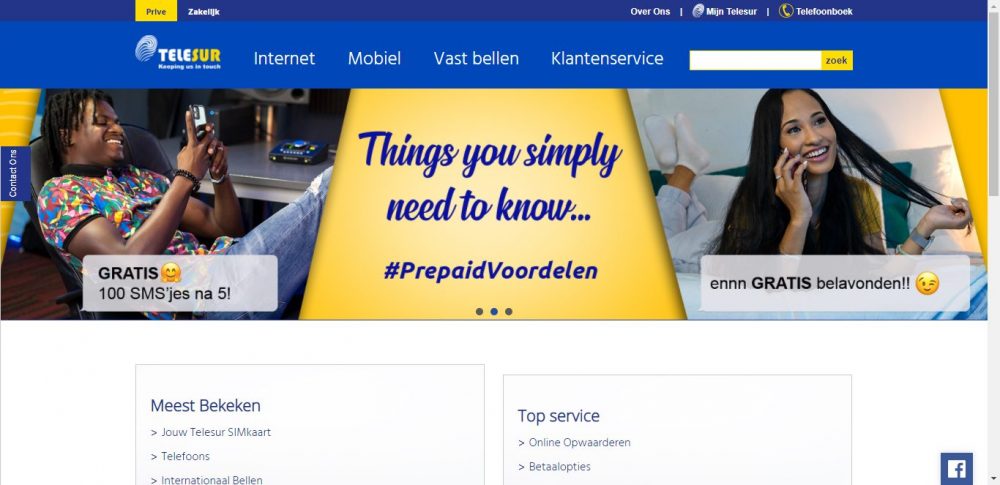 The first and biggest Internet Service Provider in Suriname is Telesur.
They have been around since 1880 as a phone service provider and have extended their services since then.
Their vision is to be the trusted digital communication partner and to provide their stakeholders with the best possible experience to facilitate their growth while taking care of our environment.
In 1994 they introduced the fiber optic cable network in Suriname and started a fiber optic cable project in Suriname.
This made it possible to upgrade internet speeds and enable more households to have access to the internet. 
Digicel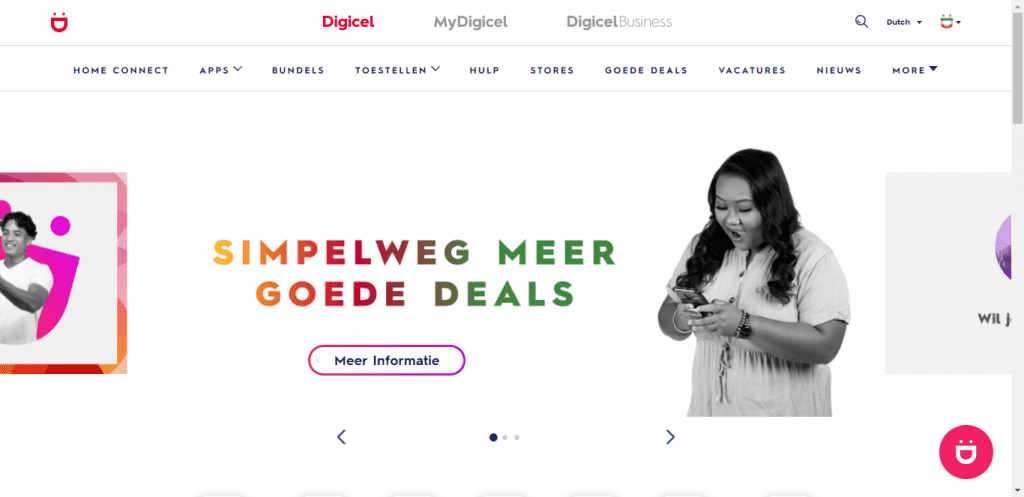 As a Digital Operator, and with a promise of simply more, Digicel's got something for everyone all day, every day.
Sports, music, TV, news, local radio, podcasts, messaging, marketplaces, cloud storage, self-care, and more.
This is Better Together
Parbonet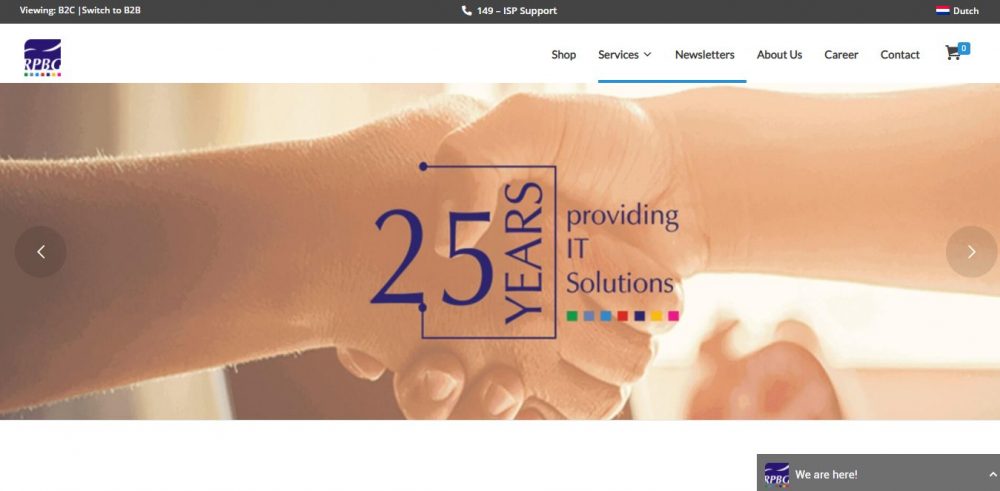 RPBG is a Surinamese company that uses the creativity of the Surinamese people to work in balance with its environment on the optimal use of technological possibilities, to provide a variety of products and services for the continuous growth of the company and creation of well-being for its employees.
They have existed for 25 years providing a lot of different IT solutions.
9 years ago they extended their services to provide wireless internet services.
Internet Service provider Prices in Suriname
Mobile Internet prices in Suriname
We would like to give you an overview of the costs of the internet and compare these previously named internet service providers.
Telesur
Telesur provides different packages for mobile internet. 
For a package of 150 MB that lasts for 12 hours, you will pay USD 0.75. This package is very useful for when you will be out for a while and there is no wifi connection.
| | | |
| --- | --- | --- |
| Data | Period | Price |
| 150 MB | 12 Hours | USD 0.75 |
| 1,536 MB | 1 Day | USD 1.44 |
| 3,072 MB | 3 Days | USD 2.84 |
| 7,680 MB | 7 Days | USD 7.26 |
| 23,040 MB | 30 Days | USD 21.81 |
Digicel
| | | |
| --- | --- | --- |
| Data | Period | Price |
| 6.8 GB | 1 Day | USD 1.44 |
| 22.5 GB | 3 Days | USD 2.88 |
| 45.5 GB | 7 Days | USD 8.19 |
| 188 GB | 30 Days | USD 20.88 |
Parbonet
Unfortunately, Parbonet doesn't provide mobile internet.
Broadband Internet prices in Suriname
Telesur
| | |
| --- | --- |
| Speed (Download/Upload) | Price |
| 5/1 | USD 11.53 |
| 10/3 | USD 21.63 |
| 20/3 | USD 32.93 |
Digicel
| | | |
| --- | --- | --- |
| Name | Speed (Download/Upload) | Price |
| Connect 5 | 5/3 | USD 25 |
| Connect 10 | 10/3 | USD 28 |
| Connect 15 | 15/3 | USD 30 |
Parbonet
| | |
| --- | --- |
| Speed (Download/Upload) | Price |
| 5/2 | USD 17.67 |
| 7/2 | USD 19.77 |
| 10/2 | USD 30.70 |
| 15/2 | USD 32.56 |
| 20/2 | USD 39.21 |
Internet History of Suriname
In 1994 the fiber optic cable was officially introduced in Suriname.
This made it possible for Suriname to connect their people to the internet and the fiber optic cable project started.
The Internet was available in Suriname through Telesur from November 1995; subscribers could choose either full access or email only.
Internet access is common and widely available in major cities, but less common in remote areas of the interior with limited bandwidth and often no access to electricity.
By 2012, Suriname had connected around 195000 users to the internet ranking 154th in the world. Approximately 35% of the population was connected to the internet.
Conclusion
In conclusion, we learned that Suriname is a country on the tip of South America and that they started their internet journey in 1994 when the fiber optic cable became operational.
Since then the internet was provided for households and in 2012 around 195000 users had internet access.
These internet services are provided by 3 companies in Suriname with their differences and prices.
Mobile internet scores way better in Suriname than broadband internet and have better speeds available. Even though high speeds can be reached we still notice that the coverage is not always the same throughout the entire country.
We have seen the progress they have had since 1995 and we will continue following this growth.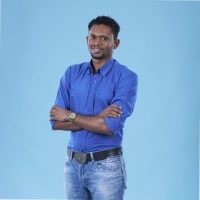 The visionary founder behind SpeedtestGo, an innovative platform dedicated to helping users measure and optimize their internet speed. With a deep-rooted love for technology and a mission to empower individuals with reliable internet connections, Shawn has created a remarkable space where users can test their internet speed and gain valuable insights and information through engaging blog content.