Test your current internet speed
Before you get started, test your current internet speed. Use your speed test result as a baseline and compare the results as you go through your journey on reaching a faster internet connection.
Internet Speed Tester
Around 76% of the Brazilian population has access to the internet. In 2023 there were 162 million internet users in Brazil. They plan to increase that number to 185 million by 2026.
Brazil is the biggest country in South America and the only country to speak Portuguese in this region. They are most famous for their Carnaval festivals, their huge success in soccer, and the capoeira dance. This is also the land where the mighty amazon river flows. Is their internet just as good as what they are famous for?
In today's blog, we will take a look at their internet status, speed, and the history of their internet. We will also talk about some of their internet providers and compare the prices between those providers.
Does Brazil have good internet? [2022]
The Internet in Brazil has improved a lot over the years. There is a big difference between Mobile Internet and Broadband internet. We will talk about both of them separately.
Mobile Internet speed in Brazil
Mobile internet in Brazil is ranked 78th place in the world. Their download speed reaches up to 23.22 Mbps and their upload speed reaches 7.87 Mbps.
Their average latency is also fairly low at 29ms.
Broadband Internet speed in Brazil
Broadband internet in Brazil is much better than mobile internet.
They are ranked 35th in the world with download speeds that can reach up to 85.25 Mbps and upload speeds up to 41.93 Mbps.
Their latency with broadband internet is incredibly low at 5 ms.
Imagine playing games with this low latency. It would mean so much smoother and sweeter gameplay and gaming experience.
Brazil internet history
The National Research center was formed by community academics of Rio de Janeiro and São Paulo in 1988 and launched the internet in Brazil. They were ranked number 5 in the world with nearly 89 million internet users in brazil connected to the internet. This was 45% of the population of brazil.
In 1998 the government privatized the internet-providing company Telebras and so the competition for customers started. This competition resulted in improvements in costs, quality, and availability of the internet for Brazilians.
ADSL internet was tested successfully in 2000 and they were reaching speeds of 256 kbits/s download and 128 kbits/s uploads.
By November 2005, some cable companies were offering 2, 4, and 8 Mbit/s access for the same price as 512 kbit/s ADSL connections.
In April 2008 the Broadband in Schools program was launched to benefit 37 million students by bringing high-speed Internet access to 64,879 urban public schools by the end of 2010.
In 2009 a lack of sufficient infrastructure for the Telefônica (Speedy) ISP led to periodic service failures in some areas.
Sales were suspended by the Brazilian Agency of Telecommunications (ANATEL) until a process of major infrastructure expansion and rejuvenation was completed.
In 2010, broadband Internet access was available in 88% of Brazilian cities, surpassing all expectations for its expansion.
By 2016, it is expected that the Internet will have 57% of penetration in Brazil.
By 2017 this value has risen to 64,7%.
In 2020, the total of fixed broadband subscriptions was more than 33,6 million.
Also, there are statistics from 2020 that show that 58% of the country's population access the Internet solely through their smartphone, a number even higher in the lower-income classes.
Internet providers in brazil
In Brazil, there are 2 different kinds of internet service providers. Governmental Service Providers and Private Service Providers. There are 2 governmental service providers and 7 private service providers. We will talk about these 2 kinds and highlight 2 service providers of each type.
Governmental Service Providers
Plano Nacional de Banda Larga
Plano Nacional de Banda Larga (the National Broadband Plan) was a Federal Government initiative whose main objective is to massify broadband internet access in the country, especially in regions that lack this technology.
Plano Nacional de Banda Larga will start having a real effect in the Brazilian market by the end of 2010; that's when the 100 first municipalities are planned to be completed. The entire plan is expected to be completely implemented by the end of 2014.
Below you can see the figures for expected growth in Brazilian broadband penetration: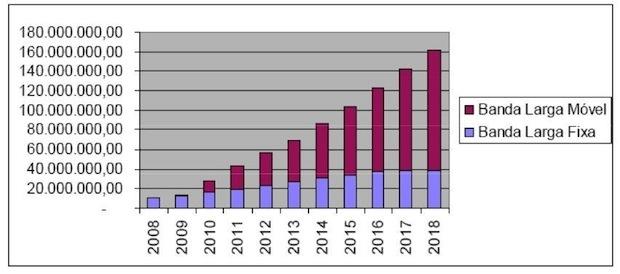 The graph below explains the relationship between population growth and expected broadband penetration over the next 8 years: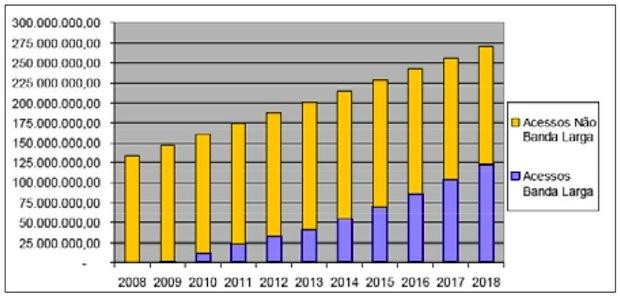 Telebras
Telebras is a Brazilian telecommunications company that was the state-owned monopoly telephone system. It was broken up in July 1998 into twelve separate companies, nicknamed the 'Baby Bras' companies, that were auctioned to private bidders. The new companies were the long-distance operator Embratel, three fixed-line regional telephony companies, and eight cellular companies.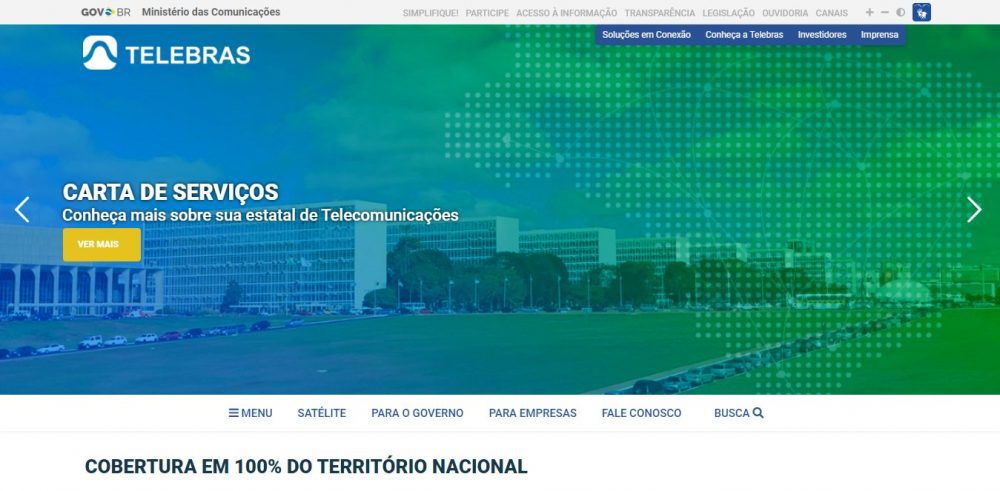 Private Service Providers
Claro
In Brazil, Claro was launched in 2003 with the merger of América Móvil-owned operators ATL serving the states of Rio de Janeiro and Espírito Santo.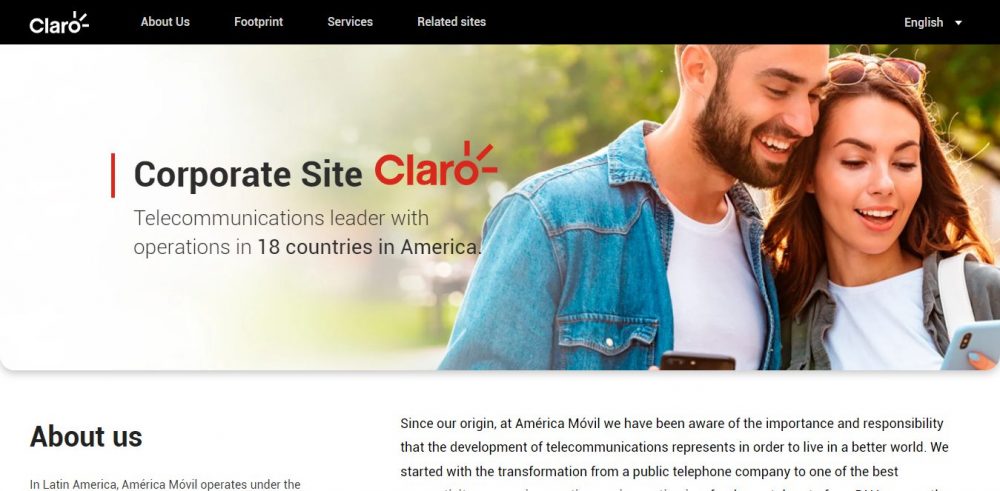 Algar Telecom
Algar Telecom is a Brazilian telecommunications company present in the states of Goiás, Mato Grosso do Sul, Minas Gerais, Paraná, Rio de Janeiro, Rio Grande do Sul, Santa Catarina, São Paulo, and in the Federal District as well. The company is the only operator that remained private, even after the creation of Telebrás in the military regime, and it is characterized as the fifth-largest company in the telecommunications segment. It serves more than one million and four hundred thousand customers – individuals, micro and small businesses, corporate customers, and carriers.
Internet prices in brazil
Plano Nacional de Banda Larga
Plano Nacional de Banda Larga offers broadband internet with a speed of 1 Mbps at the price of approximately 6.65 USD each month, while Mobile internet with a speed of 1 Mbps is offered at approximately 13.29 USD a month.
Claro
Claro provides packages with limited access to only certain applications. A plan for 25GB used for WhatsApp, Instagram, Facebook, Waze, Twitter, and of course music costs about 9.51 USD. Claro provides broadband internet packages like 250 Mega also with limited application access for 19.03 USD, 500 Mega for 22.84 USD, and 1 Giga for 76.13 USD.
Algar Telecom
Algar Telecom provides mobile internet for approximately 14.26 USD a month. For broadband internet, they provide different packages like 300 Mega for 19.97 USD, 600 Mega for 23.77 USD, and 1 Giga for 58.03 USD.
Read about the internet in Suriname.
Conclusion
In conclusion, we can see that Brazil started its internet journey in 1988 and came a long way ever since.
Because their country is big and land mass it becomes difficult to serve all areas and therefore a governmental provider took it upon them to provide internet nationwide for as much as possible and as cheap as possible.
Internet speed is still on the lower end for most of Brazil's internet users but with private internet providers, there are options to have better speeds and a more expensive price.
Brazil will continue to invest in its internet so it can serve more internet users.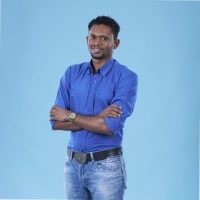 The visionary founder behind SpeedtestGo, an innovative platform dedicated to helping users measure and optimize their internet speed. With a deep-rooted love for technology and a mission to empower individuals with reliable internet connections, Shawn has created a remarkable space where users can test their internet speed and gain valuable insights and information through engaging blog content.