Test your current internet speed
Before you get started, test your current internet speed. Use your speed test result as a baseline and compare the results as you go through your journey on reaching a faster internet connection.
Internet Speed Tester
To enjoy an uninterrupted streaming experience, it's essential to have not just a high-speed internet connection but also a router that can access that speed. Firestick is one of the major sources of entertainment in most homes today. HD streaming on a Firestick consumes loads of internet data. To keep up with the streaming quality, you need to have a robust Wi-Fi router that can handle the data demands. Otherwise, you'll just encounter buffering issues.
The good thing is that you needn't spend a fortune to purchase the best Wi-Fi router for your Firestick. In this post, we'll list some good ones to help you gain a seamless streaming experience.
---
1. TP-Link Archer AXE75
This is a reasonably priced, full-featured router that future-proofs your network. It is easy to install and lets you connect to the 6GhZ radio band. If you want to ensure a solid throughput performance, use this wireless router. It has a wide signal coverage and is quite easy to manage and install.
In the absence of a good router, your Firestick will always give a poor performance. If you want to speed up your slow Firestick, removing unwanted apps, clearing the app cache, and keeping the device updated are crucial.
Besides, a router like the TP-Link Archer AXE75 will give you a data rate of up to 574Mbps. It is easily the best Wi-Fi router with robust parental controls and primary network security tools.
User-friendly
Has a HomeShield software
Comes with a mesh
Affordably priced ($200)
Absence of multi-gig ports
Some features need a subscription
---
2. Netgear Nighthawk 5-Stream AX5
This is a 5-stream, dual-band gigabit router with a massive coverage of 2000 square feet for 25 devices. The router is compatible with any internet service, giving up to 1 GBPS. It also has security and parental controls and a blazing fast speed of up to 4.2 GBPS. This is the speed that you need to download and stream content at a lightning pace. It is the best Wi-Fi router to stream movies, video calls, and gaming uninterruptedly.
Simple setup and management
Supports the most recent 1G internet plans
Highly reliable for 25 smart home devices
Is equipped with the NETGEAR Armour all-in-one internet security.
Absence of multi-gig WAN port.
---
3. TP-Link Archer AX6000
If you are looking for the best Wi-Fi router in terms of affordability and range, the TP-Link Archer AX6000 won't disappoint you. The dual-band wireless router provides a wireless signal with both a 5 GHz and 2.4 GHz band. It has an excellent range. The router reaches upwards of 100 feet inside, so it is ideal for large homes.
With an 837.08 MBPS download speed, the router enables you to stream 16 movies in 4k in Netflix simultaneously.
Fast performance
Comes with Homecare, which is a part of the TP-Link Homecare security system, providing a lifetime warranty.
It can be used with Alexa.
Pricier than other routers
The device isn't lightweight
---
4. TRENDnet AC3000 Tri-Band Gigabit Wireless Router
A one-of-its-kind business router, the AC3000 Tri-Band Wi-Fi router provides support for WLAN and VPN applications and features dual-WAN ports. It's hand down the best Wi-Fi router for business networks. The device gives optimized performance and supports three Wi-Fi bands to enhance the networking speeds of the device.
The device has an encrypted remote LAN access, as it features a VPN. It also has eight gigabit LAN ports, one console, and one USB port.
Integrated with router limits, enabling business owners to gain complete control of their company's internet access.
Has two WAN connections to balance speed.
Tri-Bands provide an excellent range
Does not provide malware protection
---
5. TP-Link Archer A20
If you are looking for the best Wi-Fi router with a powerful processor, look no further than TP-Link Archer A20. It is a great option for Firestick users because of a speed that facilitates uninterrupted 4k streaming. The router has 2.4 GHz and 5 GHz speeds. Equipped with Wave 2 802.11ac technology, it permits simultaneous data streaming and direct-to-client signal beamforming.
The best Wi-Fi router to stream uninterruptedly in 4k.
Users receive 512 MB RAM with four antennas on the router's exterior.
Delivers excellent file-transfer performance.
The router has a middling signal range performance.
---
6. Asus AC5300 Tri-Band Router
Do you frequently stream 4k videos or engage in games online? In that case, you will need good signal strength, and Asus AC5300 is the best Wi-Fi router for this purpose. The device gives an impressive 2.4 GHz and 5 GHz throughput. It also comes with various management settings.
This router is ideal for large homes that demand a lot of bandwidth for 4k video and online gaming. It leverages 802.11ac technology and three separate radio bands to deliver an ideal throughput to various users.
Very fast throughput
The router is MU-MIMO enabled
Varied management settings
It can feel slightly expensive
---
Summing up
Your search for the best Wi-Fi router for Firestick can now be over. All the options listed above are very effective and will help you stream content without glitches. Feature-rich with the latest technologies, the routers have wide coverage. So you can enjoy buffer-free streaming anytime.
---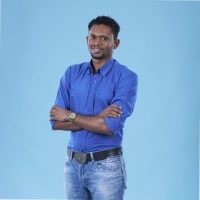 The visionary founder behind SpeedtestGo, an innovative platform dedicated to helping users measure and optimize their internet speed. With a deep-rooted love for technology and a mission to empower individuals with reliable internet connections, Shawn has created a remarkable space where users can test their internet speed and gain valuable insights and information through engaging blog content.