Test your current internet speed
Before you get started, test your current internet speed. Use your speed test result as a baseline and compare the results as you go through your journey on reaching a faster internet connection.
Internet Speed Tester
Facebook is the most used social media platform worldwide, with over 2.9 billion active users. Initially, Facebook was introduced as a simple platform that allowed users to interact with each other through posting, liking, and commenting activities. 
However, it saw many updates over time. Many useful features were introduced on Facebook to make it engaging for users over the years. For instance, the feature of stories allowed users to upload engaging stuff on the platform that vanishes after 24 hours.
Users can also upload short videos with up to 30 seconds of duration as stories on Facebook. Moreover, the "Reels" feature was introduced to allow users to upload shorter videos like TikToks. Additionally, users can also upload in-post videos. They can also livestream their activities on Facebook. Content creators have also started uploading their video content on Facebook via vlogs and podcasts. You will see many people accessing Facebook to watch their desired videos online. According to recent stats, over 500 million people access it daily to watch videos. 
As a Facebook user, you may come across various videos whose content will make you fall in love with those videos. Such videos may cover comedy, showbiz, sports, science, IT, or politics. You should keep these videos at your immediate disposal so you can access them whenever you want without requiring the internet. The best way to do it is by downloading videos. 
However, you don't need conventional software, as an online Facebook video downloader can help. 
We will discuss a few highly rated tools to help you download Facebook videos easily. 
Read on to learn more. 
Facebook Video Downloader by SmallSEOTools
Smallseotools is a well-recognized online platform worldwide. Millions of users access it monthly to use various tools offered under its portfolio. While it provides multiple useful tools, its free online Fb video downloader is quite popular amongst users because of its salient features and functionalities. This Facebook downloader is accessible through various devices and requires no installation.
Users who want to download their favorite Facebook videos can use it to enjoy high-quality streaming offline. This Facebook video downloader is available in various languages and offers a convenient interface to ensure easy download for worldwide users. It also works as a Facebook story downloader. Users can download videos, reels, and stories of their desired quality using this Facebook downloader.
Facebook Downloader by SnapSave
SnapSave was purposefully built to host multiple video downloading tools, and one of them is its highly efficient online Facebook video downloader. This free tool offers a friendly user interface to simplify Facebook video downloads for netizens. This Facebook downloader allows users to download high-quality videos from Facebook, ranging from 1080p to 4k, without paying any charges. 
Users who want to download Facebook videos through this downloader can access them through any device, including smartphones, PCs, and tablets, regardless of their operating systems. Hence, it can be a handy Facebook downloader for users who want to download their favorite videos. It can also download Facebook video stories in their original quality.
Facebook Video Downloader by Duplichecker
Duplichecker is a renowned online platform that gets millions of visits monthly because of its numerous valuable tools. One of its beneficial standout tools is its Online Facebook video downloader. You don't need to install it on your device to download videos; it is a web-based utility. It is accessible through various devices, including smartphones, tablets, and PCs, regardless of their operating systems.
This FB video downloader is available in multiple languages to help worldwide users easily download Facebook videos. Additionally, it offers a highly convenient interface to ensure optimum user experience (UX). Users can download videos through it in various ways for free without restrictions. Moreover, it doesn't require any signup or login for Facebook video download.
Fdownloader
You may have yet to hear much about this website or the tool it hosts. However, it is a handy tool for downloading videos from Facebook. The tool can download videos from Facebook in the highest video quality, up to 4K. Users can use it free to download videos from Facebook. This tool also allows users to download MP3 audio of music videos from Facebook in 320 KBPS quality.
This Facebook downloader is pretty easy to use because of its convenient and easily understandable user interface. You can access it easily without worrying about its compatibility with your device's operating system, as it is a web-based tool. Moreover, you don't need any kind of registration to use it for video downloading from Facebook.
Fbvideodownloader.io
FB video downloader is yet another top-quality tool that can help you save your favorite reels and
videos from Facebook and save them on your device.
This Facebook reel downloader makes sure to download the video in good quality and avoids making it
pixelated.
The premium feature of this FB video saver is that it allows you to download videos for free.
There is no need to spend even a single buck for downloading the reels or stories while you use this tool.
You can download unlimited videos from this tool in a single sitting.
One more amazing benefit of this FB video downloader is that you can use it on all devices regardless of
the operating system or version.
The interface of this online Facebook video saver is also very simple.
You just have to paste the URL of the reel that you are looking to download and this tool will provide
you with the video instantly without affecting the real quality.
In the End
Gone are the days when downloading videos from Facebook was difficult. Conversely, downloading Facebook videos has become easier than ever before, thanks to online Facebook video downloaders. 
An online Facebook video downloader is accessible through various devices and requires no installation. Hence, you can use it to download your most-loved videos from Facebook. 
This article discusses a few highly ranked tools to help you download Facebook videos easily. 
Hopefully, you will use these tools and save your favorite videos from Facebook for online usage.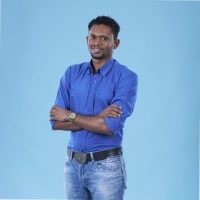 The visionary founder behind SpeedtestGo, an innovative platform dedicated to helping users measure and optimize their internet speed. With a deep-rooted love for technology and a mission to empower individuals with reliable internet connections, Shawn has created a remarkable space where users can test their internet speed and gain valuable insights and information through engaging blog content.