Test your current internet speed
Before you get started, test your current internet speed. Use your speed test result as a baseline and compare the results as you go through your journey on reaching a faster internet connection.
Internet Speed Tester
My Windows PC is running slowly, which is a typical complaint. You can upgrade your RAM or get a faster SSD, but both of these options are costly.
No, your first order of business should be to try to extract as much performance out of Windows as possible. We'll teach you how to speed up your Windows 10 PC without paying a penny in the ten steps below.
1. Restart your computer
Try restarting your computer if it's acting strangely. Yes, it's a simple answer, but people have a habit of overlooking the obvious.
Only a full reboot clears away the cobwebs in Windows' brain and provides it a new start, not the sleep or hibernation settings. If your computer is sluggish, do it every day.
2. Activate the High-Performance mode
Windows believes you want a machine that uses less energy. You may, however, exchange electricity for speed. Only use this suggestion if you're prepared to pay more for electricity and have your battery performance suffer.
Select Power Options from the menu that appears when you right-click the Start button.
Pull down the Show additional plans option in the Control Panel box that appears. Choose a high-performance option.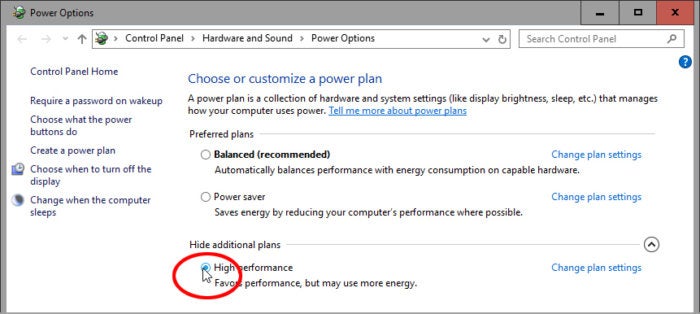 3. Reverse some of your appearance choices
Windows strives to make the screen as pleasing to the eye as possible. If your computer is weak, you may choose to trade looks for performance.
Select System from the context menu when you right-click Start. Select Advanced system settings from the left pane of the Control Panel window that appears.
This brings up the System Properties dialog box, already on the Advanced tab. Click the Settings button in the Performance box (the first of three "Settings" buttons on this tab).
This brings up another dialog box. You can uncheck some of the options, or simply select Adjust for best performance.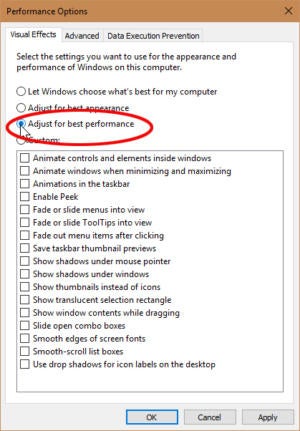 4. Remove any autoloaders that aren't required
Many apps want to start up automatically every time you turn on your computer. Each one slows down the boot process, and some even slow down Windows in the long run.
These aren't all negative. When you turn on your computer, your antivirus application should start up and operate for as long as it is turned on. Other apps that require background processing to function, such as OneDrive, should also autoload.
However, some applications, even good ones that you use regularly, do not require constant running. You don't want to remove them, but you might want to prevent them from loading automatically.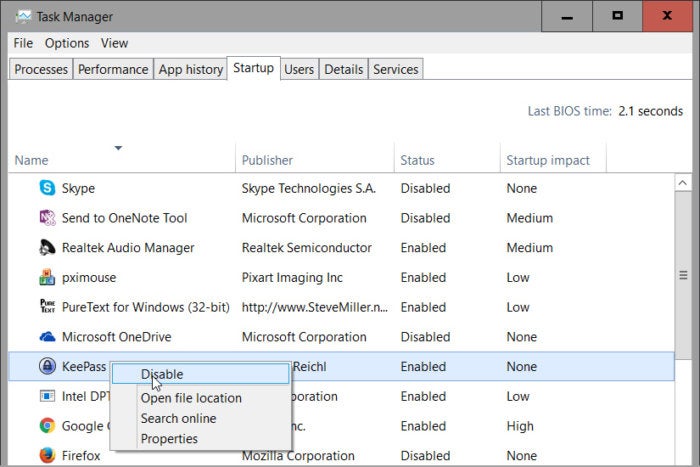 Right-click the taskbar and select Task Manager to discover how severe the issue is. Toggle to the Startup tab. (Click More information in the lower-left corner if you don't see any tabs at the top of the window.)
All of the autoloading apps will be displayed on the Startup tab. Consider which apps don't need to be operating at all times as you go through the list. Right-click its entry on the Startup tab and select Disable to disable it from launching automatically.
If you don't know what an autoloader's name is, right-click it and choose Search online to look up additional information.
5. Stop hog processes from running
Your computer may be running a sluggishly written process that's using a lot of resources. Right-click the taskbar and select Task Manager to find out. (Again, click More Details if you don't see any tabs at the top of the window.)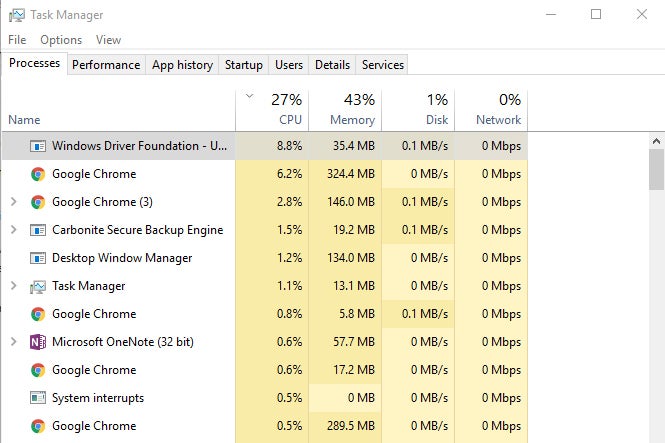 To sort by processor use, click the CPU column heading on the Processes tab. The most CPU-intensive things will be at the top of the list. (If all of the top processes use 0%, the processes are ordered in the wrong order.) (Click on the column heading once more.)
Don't automatically assume that the top process is a hog. Some large applications are worth the processing power. When you're finished with these programs, one method to handle them is to close them. Switching to a smaller software is another option.
From within Task Manager, you may terminate a process. Select the process and confirm your selection by clicking the Finish task button. This, however, should be avoided.
When you're finished, go back to the Memory column heading and repeat the process.
6. Disable search indexing
When you search for a term in all of your Documents library's files, the results appear very instantly. That's fantastic, but it comes with a cost. The indexing required to produce such quick searches slows you down when you aren't searching.
To disable all indexing, follow these steps:
In Windows Explorer, right-click your C: drive and choose Properties from the context menu.
Uncheck Allow files on this disk to have contents indexed in addition to file attributes on the General tab.
In the resulting warning box, select Apply changes to drive C:\, subfolders and files.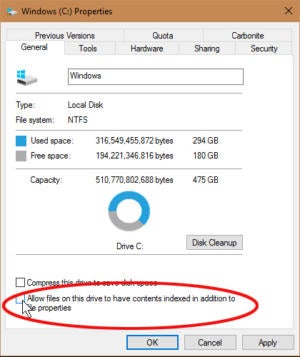 It may take some time for Windows to stop indexing. Get up and go for a stroll; it will benefit you.
Another option will allow you to disable certain indexing but not all of it:
In the Cortana field, type indexing. Select the Indexing Options option. In the resulting dialog box, at the lower-left side, click the Modify button.
This opens a second dialog box, this one divided into two pieces. Yes, it's perplexing. Begin at the bottom of the dialog box, in the Summary of Selected Locations section. Change chosen places by clicking any of these choices, which changes the contents of the top section.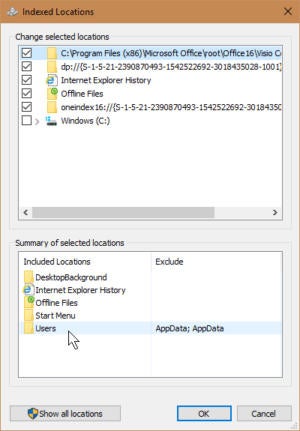 If you uncheck things in the top part, indexing will cease in those precise spots.
7. Disable Windows Tips
Windows 10 will periodically give you advice on how to make the operating system work better for you. The issue is that to see what suggestions you require, it monitors how you use your computer.
Yes, this is concerning from a privacy standpoint, but it also slows down your computer.
To disable it, go to Start > Settings. In the left pane, choose System, then Notifications & actions.
Turn off Get tips, techniques, and suggestions as you use Windows at the bottom of the Notifications area.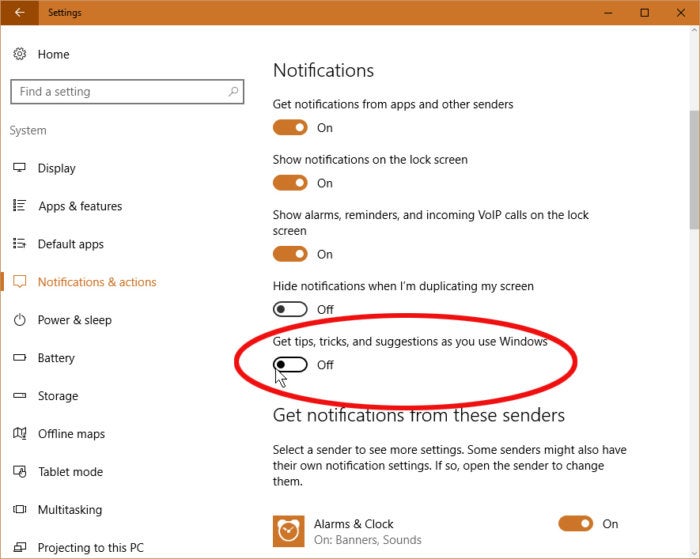 You might also want to look at the other notification options and disable some of them. None of the others appear to slow down the computer, although they can be bothersome.
8. Clean your internal drive
If your internal storage, whether it's a hard disk or an SSD, is nearly full, it might be slowing you down. However, if your hard disk has lots of space, you may skip this part.
Start with the Disk Cleanup program that comes with Windows. Type disk into the Cortana area and choose Disk Cleanup.
While Disk Cleanup checks your drive, please wait. Click the Clean up system files button (an administrator password will be required this time). Then you'll have to wait for another examination.
Consider your choices. You're in luck if you come across one labeled Previous Windows installation(s). You can clear up a lot of space by checking it and clicking OK. You may also look for additional things to get rid of them.
Another thing to think about is uninstalling apps you no longer use.
9. Viruses and spyware should be checked
You may use Windows Defender or a third-party tool to do this, but PCMag security guru Neil Rubenking's top selection among malware-cleaning applications, Malwarebytes Anti-Malware, is the best choice—free! it's However, don't forget to apply for anti-malware protection regularly. Some antivirus software has less impact on system speed than others, with Webroot SecureAnywhere AntiVirus being the lightest of them all, according to Rubenking. Rubenking also gives Bitdefender and Kaspersky antivirus software 4.5-star Editor's Choice ratings. For more information, see his entire roundup of the best antivirus software.
10. Boost Your RAM
Although Windows 10 handles memory more effectively than previous versions of the operating system, additional memory may always speed up PC activities. However, increasing RAM on many modern Windows devices, such as the Surface Pro tablets, isn't a possibility. RAM upgrades are still common on gaming and business laptops, although they're becoming less common.
Ultrabooks and convertibles that are newer and thinner are generally fixed. This article will teach you how to add RAM to a desktop tower if you still have one. The websites of the larger RAM manufacturers (Crucial, Kingston, and Corsair) all have product finders that show you what sort of RAM your PC requires, and prices are very reasonable. For under $60, you can purchase 8GB of high-performance DDR4 RAM.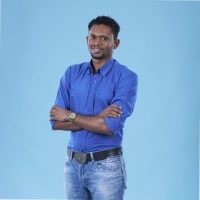 The visionary founder behind SpeedtestGo, an innovative platform dedicated to helping users measure and optimize their internet speed. With a deep-rooted love for technology and a mission to empower individuals with reliable internet connections, Shawn has created a remarkable space where users can test their internet speed and gain valuable insights and information through engaging blog content.