Test your current internet speed
Before you get started, test your current internet speed. Use your speed test result as a baseline and compare the results as you go through your journey on reaching a faster internet connection.
Internet Speed Tester
The great wall of China, also known as the Golden shield project, is a project to monitor and censor what can and cannot be viewed over a Chinese online network, as the project's moniker suggests. In contrast to the laws implemented in other nations, China is renowned for its tight policies governing information control. 
The Ministry of Public Security branch of the Chinese government is in charge of the Golden Shield Project, sometimes known as the "great firewall of China." 
The goal of this project is to monitor and censor what can and cannot be viewed over a Chinese online network, as the project's moniker suggests. 
Since its inception in 1998, this project has used a variety of ways to improve its restriction techniques. 
According to empirical research conducted by the OpenNet Initiative, China has "the most advanced content-filtering Internet policy in the world."
What is the great firewall of China?
Western media refers to a set of policies, services, and techniques used by the People's Republic of China government to prevent citizens within its borders from accessing particular internet information as the "Great Firewall of China."
The Chinese Ministry of Public Security, which was in charge of the project at the time and referred to it as The Golden Shield Project, oversaw the deployment of The Great Firewall in China as early as 1996. 
The Great Firewall's management was transferred to China's Cyberspace Administration in 2013.
The Great Firewall's objective is to protect Chinese citizens from material that the People's Republic of China deems to be harmful to the interests of its people and government. The firewall filters content on websites that are not totally prohibited and blocks entire websites.
The Great Firewall of China is regarded as a splinternet, which separates the worldwide public internet into a collection of data relevant to a certain geographic area.
The internet in China is a type of splinternet, as opposed to the internet in the free world, where access is open and people are free to go to any website they wish.
Users inside splinternets, such as the Great Firewall of China, have access to a perspective of the outside world that is governed by the splinternet's operators, in this instance the People's Republic of China government.
The list of the top websites in the US may be seen at http://www.alexa.com/topsites/countries/US, giving you an indication of how stringent the policy is. 
The top 3 websites are Google, Facebook, and Yahoo; none of these websites are legal in China. 
Given how quickly knowledge may spread through various social spaces, this is to be expected. 
Users can check whether the domains they enter are blocked in China on the website http://www.greatfirewallofchina.org/, which is a useful tool for illustrating China's extensive usage of filtering.
Services and websites blocked by the Great Firewall
The Great Firewall of the People's Republic of China restricts access to an increasing number of services and websites. The following are the most notable services that have been blocked:
BBC
Discord
Dropbox
Facebook
Netflix
Instagram
LinkedIn
Reuters
Twitter
The Economist
The New York Times
The Washington Post
Google search services
Reddit
Zoom
Some Wikipedia entries
How The Great Firewall works
The highly advanced Great Firewall is a tool used by the Chinese government to restrict people's online freedom. It is not permitted to try and go around the Firewall. 
Additionally, the following methods of internet filtering are combined with others:
URL analysis and filtering
DNS spoofing
Deep packet inspection
Internet police forces
Blocking VPNs
How to bypass the Great Firewall of China
Virtual private networks are still your best option if you want to bypass the Great Firewall (VPN). With the use of a VPN, you can browse the internet using an IP address that is different from the one you actually have. There are several disadvantages to utilizing a VPN in China, though.
Generally speaking, China only accepts VPN service providers who have registered and abide by its tight censorship regulations. The Chinese government works hard to prevent the use of unregistered VPN services and to limit access to their websites.
Because of this, it's crucial to understand how China views VPNs and select a provider that has been created particularly to help you bypass the Chinese Firewall.
How to Pick a VPN for China
When visiting China, it's crucial to choose a VPN service that can bypass the Great Firewall. The following points should be considered when comparing VPNs.
Choose a VPN that supports OpenVPN, Lightway, or WireGuard
Make sure the VPN has servers that are geographically close
Check the VPN's support services
Use obfuscated servers
Don't use a free VPN
NordVPN is our personal preference for China. Due to its user-friendliness and extensive server network, it's one of the safest and most efficient options. More crucially, NordVPN offers exclusive obfuscated servers that enable you to bypass the Great Firewall covertly.
After setting up your VPN, do a speed test to know what your download and upload speed is. This, so you can decide whether to connect to another country that's closer or not.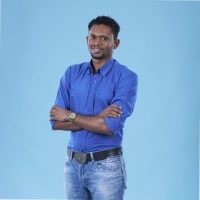 The visionary founder behind SpeedtestGo, an innovative platform dedicated to helping users measure and optimize their internet speed. With a deep-rooted love for technology and a mission to empower individuals with reliable internet connections, Shawn has created a remarkable space where users can test their internet speed and gain valuable insights and information through engaging blog content.